Sound Insulation Program
Welcome to the Burlington International Airport (BTV) Voluntary Residential Sound Insulation Program (RSIP) website.
BTV has initiated a voluntary Residential Sound Insulation Program (RSIP) to mitigate the effects of aircraft noise for properties surrounding the airport.
The purpose of the program is to reduce interior noise levels per Federal Aviation Administration (FAA) required noise reduction goals.
The program will be limited to homes based on the following criteria:
Properties are located within the designated program area which is determined by the FAA.
The home complies with local building codes.
The home must have been built prior to October 1, 1998 unless the home is identified as being part of the airport's long-term implementation plan to provide noise mitigation measures to eligible residences located within the FAA approved project boundaries.
BTV began the RSIP in 2022 and is currently bidding the third construction contract. The construction schedule for the homes is as follows:
Pilot Program – Summer 2023
Phase 1, Group 1 – Summer 2023
Phase 1 Group 2 – Summer 2024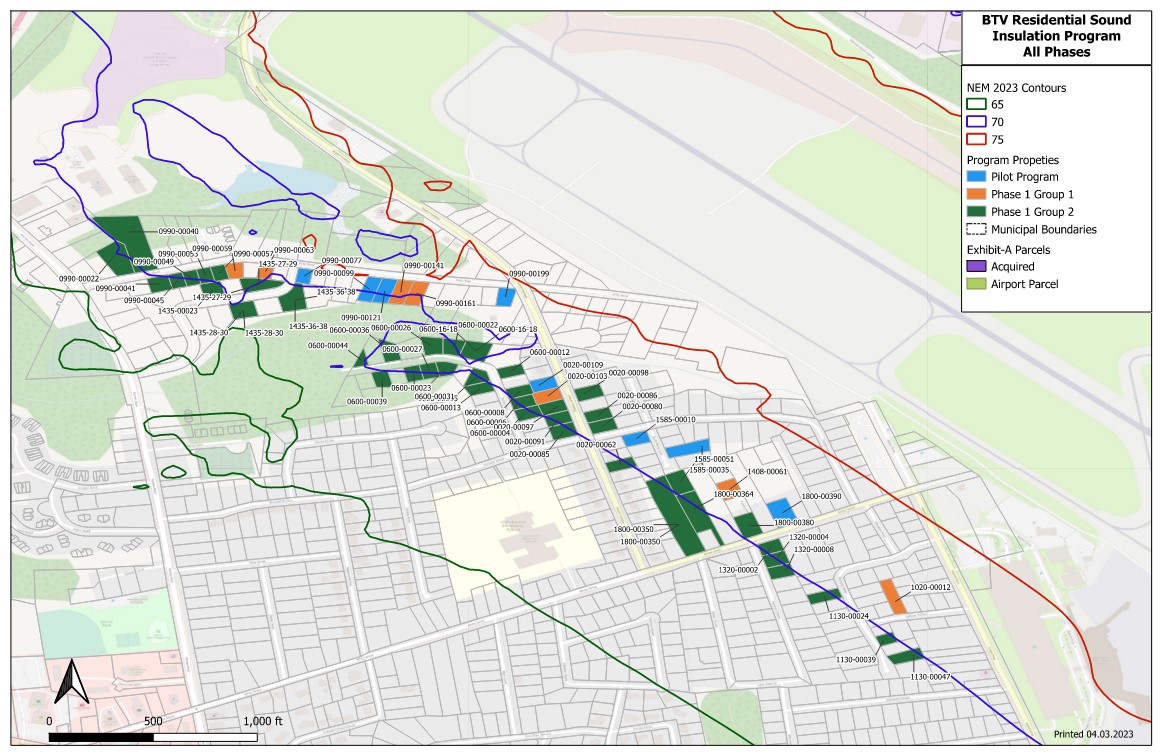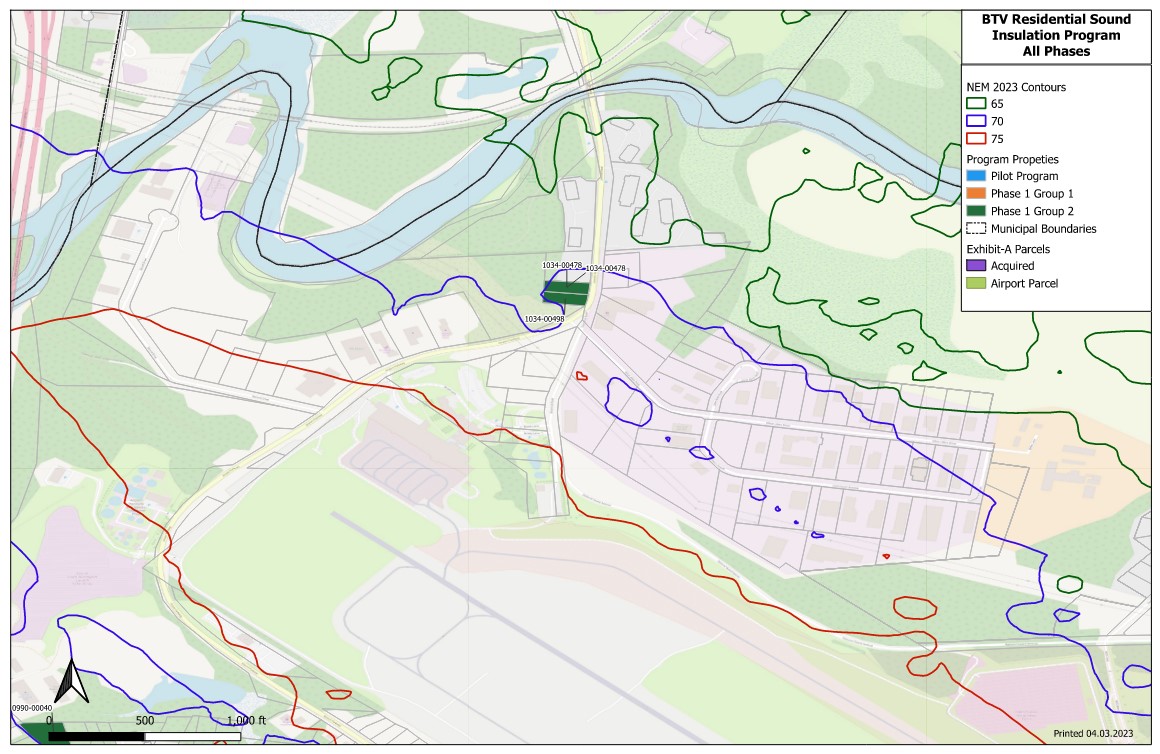 BTV intends to design and have under construction approximately 50 housing units per year based on the receipt of federal grants from the Federal Aviation Administration.
There are approximately 2,500 housing units identified as being within the program area. Potentially eligible properties are shown in the graphic below.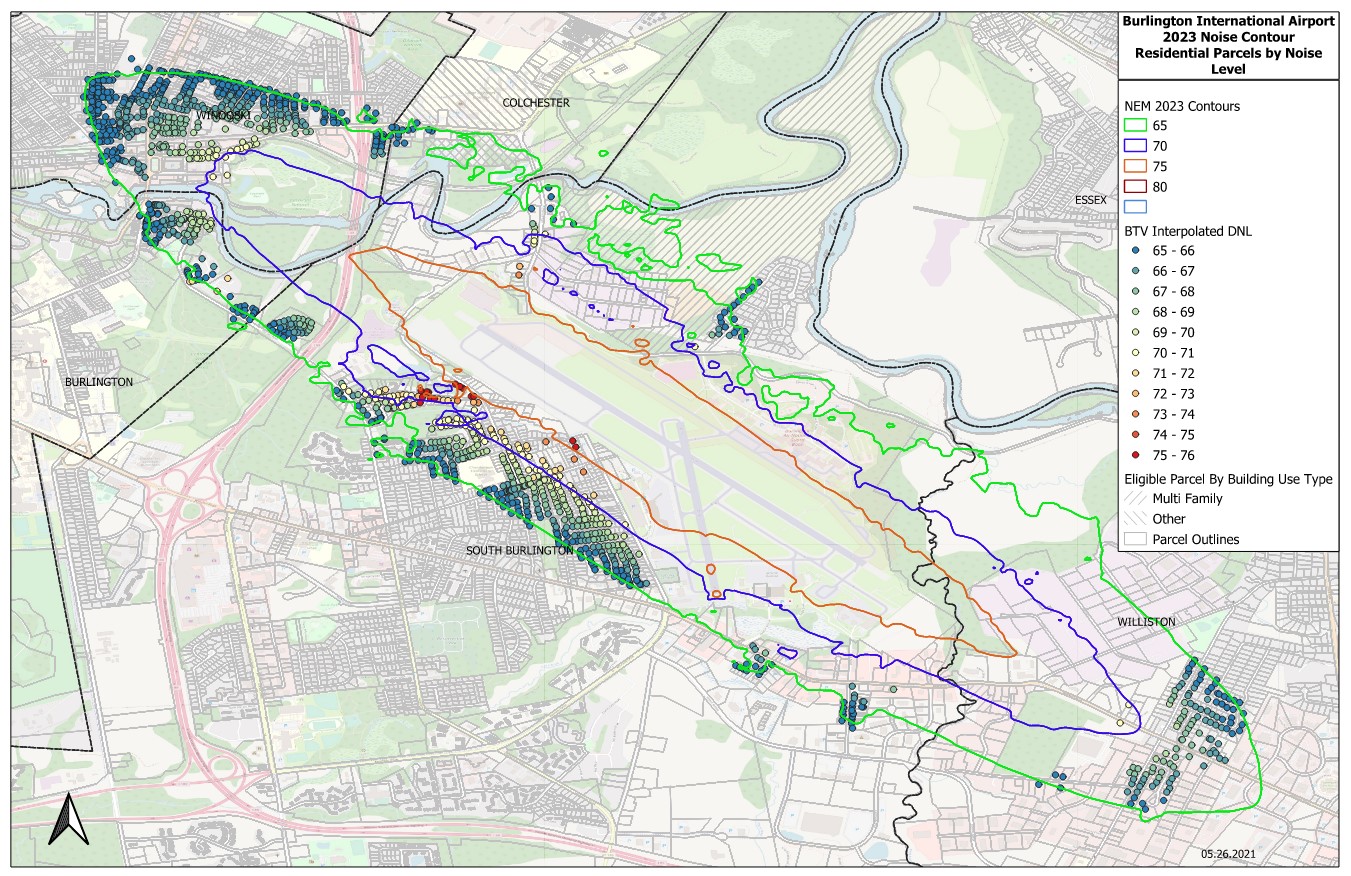 Property owners will be contacted by the program team as funding becomes available for their home.
For more information about the Residential Sound Insulation Program, please contact Brianna Whiteman via email at
bwhiteman@jonespayne.com